Music at Aqueduct
We are very proud of our musical abilities at Aqueduct Primary School. Currently, we have a choir club that runs every Tuesday lunchtime in Miss Harrow's classroom. We love to sing popular music and enjoy choosing our own songs to sing. We also enjoy singing assembly every Thursday afternoon!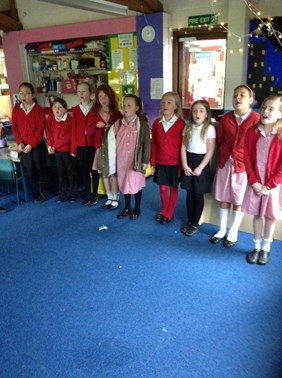 Mrs Blakeman (our music teacher) has many children that join her for music lessons throughout the week. If you are interested in booking your child into music lessons, please pop into our office to request a form.
Music is taught throughout our school in line with the National Curriculum expectations. We love to use the instruments in EYFS and KS!, exploring the different sounds and rhythms we can make. 
In year 3/4, linked to our topic of 'Sound', we created our own musical instruments out of recycled materials. We enjoyed finding out how instruments made sounds and created different rhythms.